My approach to design is an investigative one– asking questions of how things came to be, and how we could grow from where we are now? Working most with identity systems, animation and illustration, I aim to not only create eye-catching graphics but also to educate and stimulate discussions around the visuals.
VILJANDI FOLK FESTIVAL
identity, graphics, illustration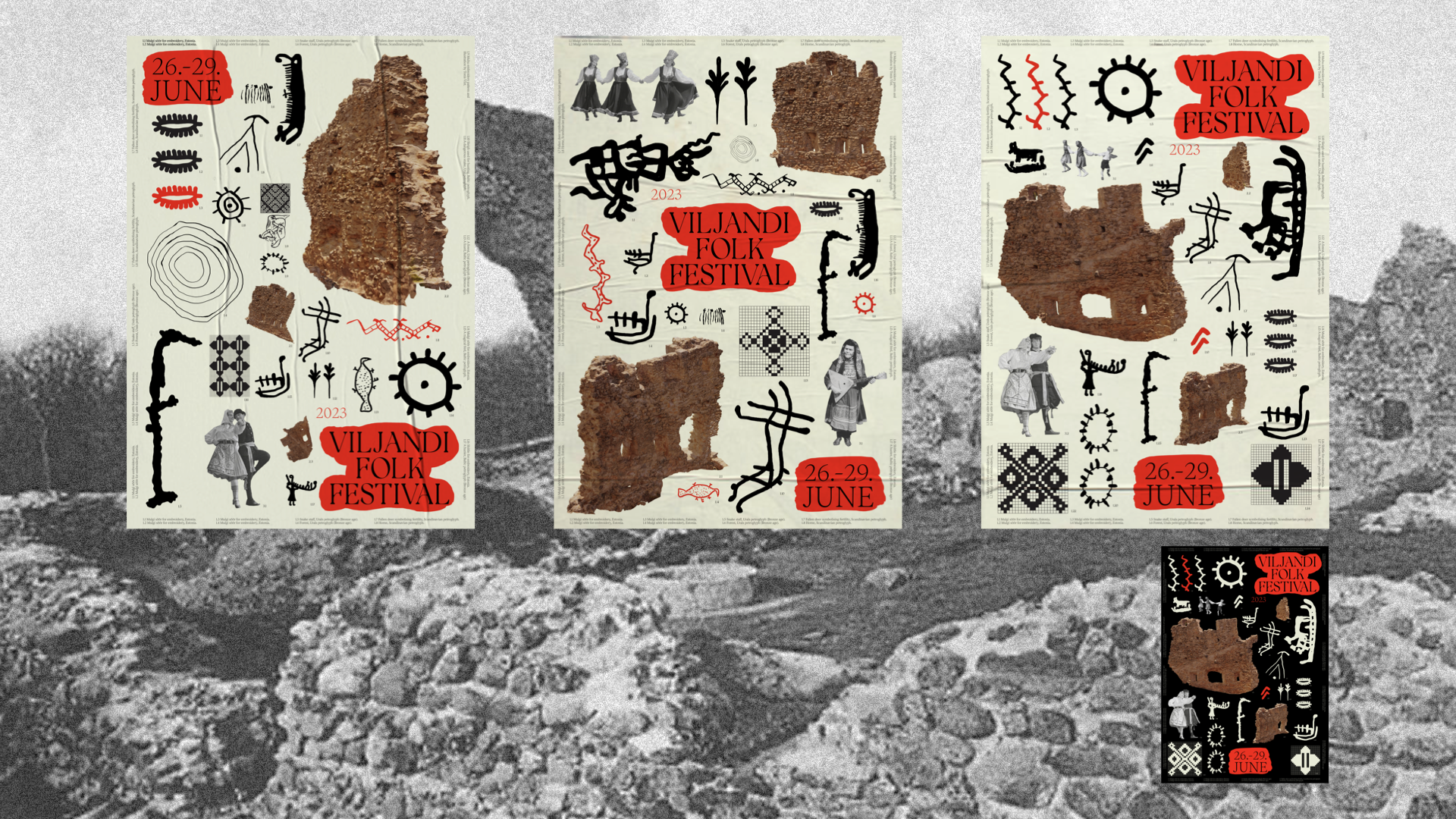 Inspried by Estonias close relation to peagan symbols and traditions, as well as the old castle grounds where the festival takes place, this idenity embraces both young and old to celebreate the rich cultural herietage of Estonian folk music.

Additionally, the entire identiy is based on a referantial system, wherein which each symbol can be traced back to its origin, making the posters and merch almost like a mini-museum informing and educating all.