MELTING MYSTICAL CREATURE DOING YOUR JOB, CONTEMPORARY BACKGROUND, UTLRA HIGH DETAILED 3D REDNER, MISTY COLORS
editorial, AI graphics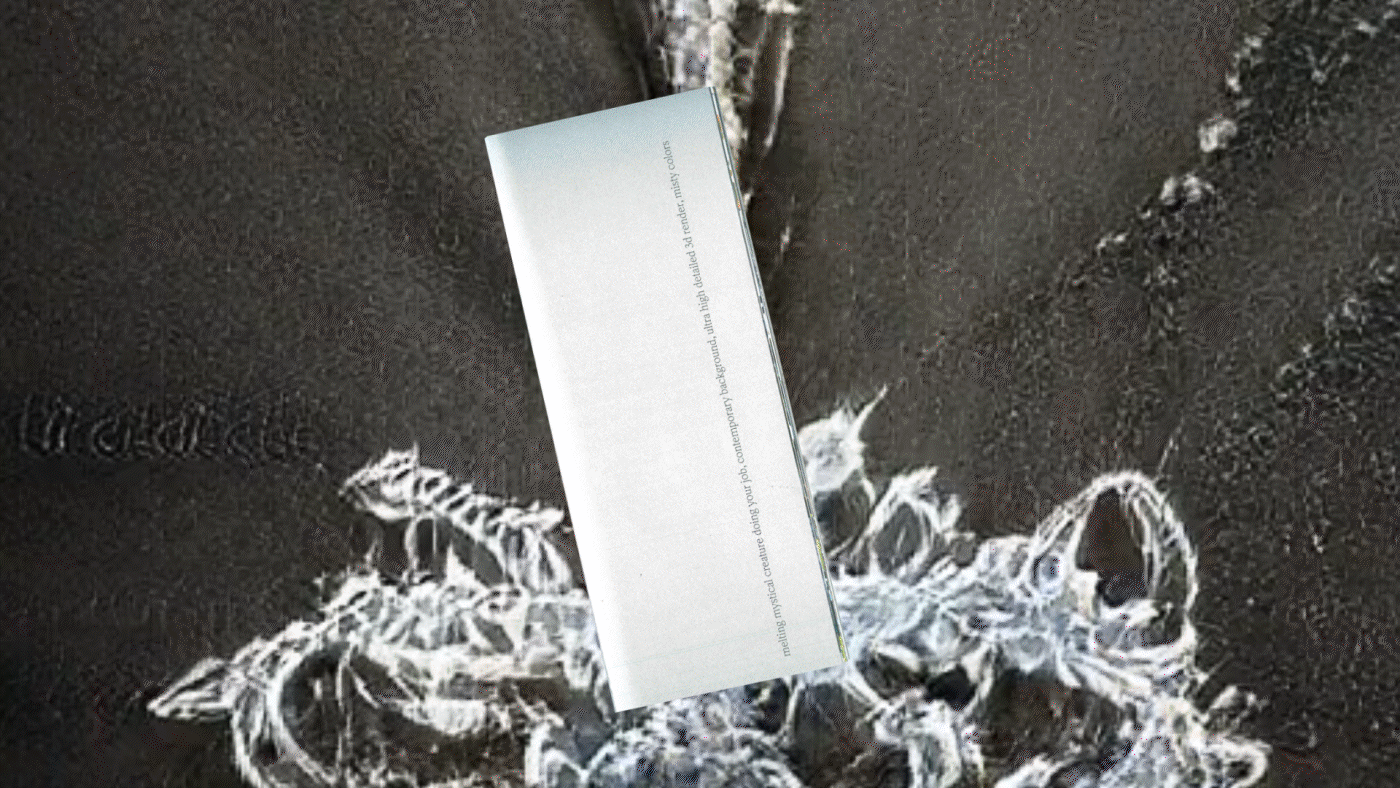 In 2020 Estonia announced the launch of Estonia's National Artifical Intelligence Strategy or Kratt Strategy programme. This panel of experts and advisors is to advocate and guide the nation and its policy makers regarding the use of AI.

The government named the law after an infamous character from Estonian folk-lore: Kratt. This creature, created by selling ones soul to the devil is made from odds and ends lying around. Its only aim in life– to serve its master. If no work is to be found, it will kill you.

The publication reimagines the novel Rehepapp by Andres Kivirähk in modern times through AI-generated images and experpts from the novel featuring Kratt. The cover, however, reveals that in order to create the 12 final images selected for the publication, 1323 were generated.

Not only does this project explore the capabilities of AI image genreration in 2023, but it also attepts to question the ethics of image generation in general. What is the role of the graphic designer in this project, and what is the value of an image when it is so "cheap" to generate them?

Text taken from Rehepapp by Andres Kivirähk.
Translated by artificial intelligence software Beeple and by human being Kaiu Meiner.

Text taken from Estonia's National Artificial Intelligence Strategy or Kratt Strategy 2022-2023 by The Estonian Ministry of Economic Affairs and Communications.

Images generated using Dall-e by Open AI.