My approach to design is an investigative one– asking questions of how things came to be, and how we could grow from where we are now? Working most with identity systems, animation and illustration, I aim to not only create eye-catching graphics but also to educate and stimulate discussions around the visuals.
DEEP SEA CACHE
animation, installation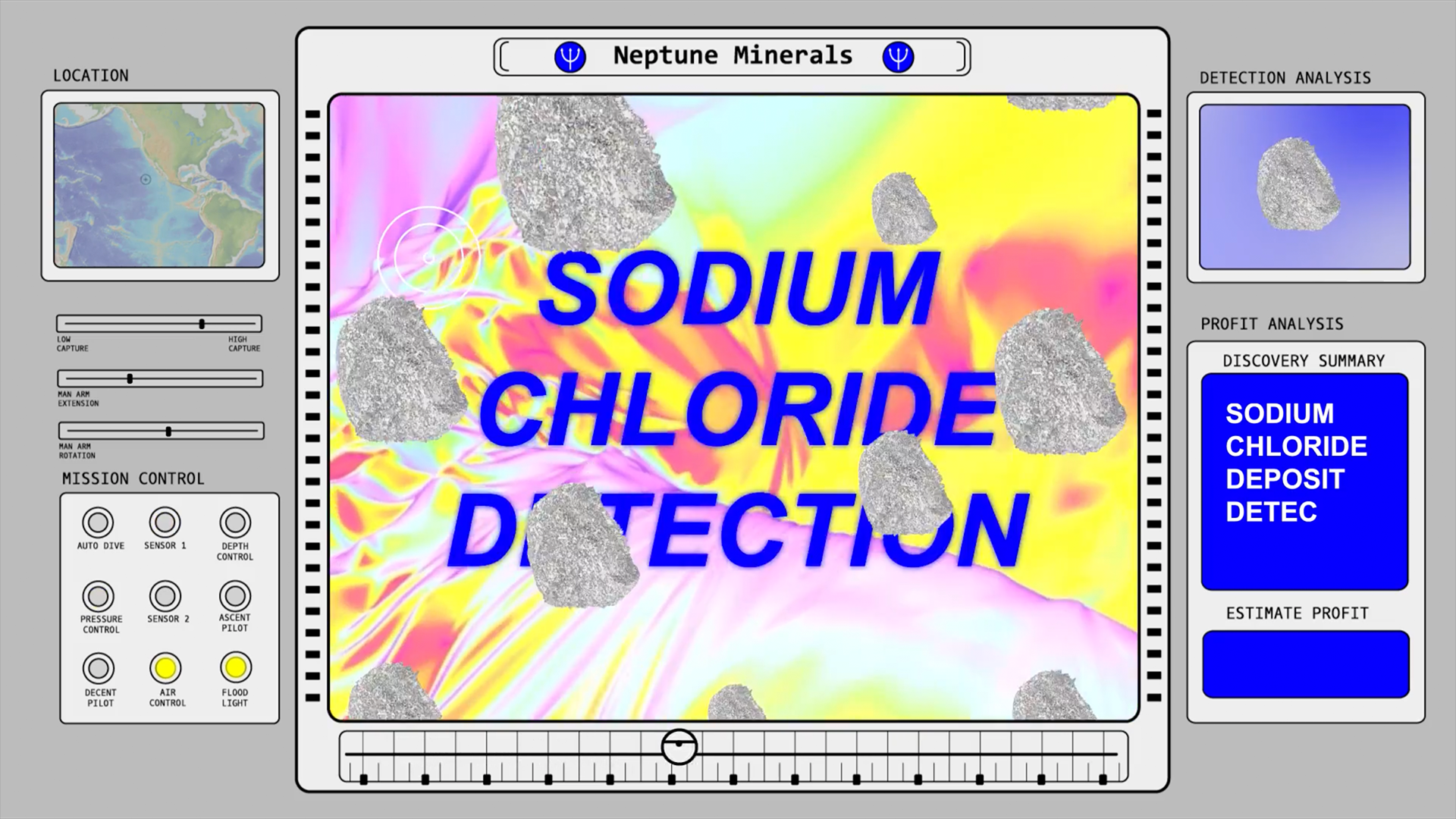 As the inevitable search for minerals in our deep seas begins, this project puts into perspective the crisis of destroying our last untouched frontier to rebuild a more sustainable future. Through a three part animation, we are taken down to the blue depths to experience the paradoxical thrill and devastation caused by the mining.