ARCHITECTURE AND THE ART OF AGITATION

identity, graphics
In collaboration with Copenhagen Architecture Festival

Questioning the power of manifestos in a world desperate for global systems change, the exhibition identity was inspired by the visual language of instruction manuals and the chaos of mindmaps. The graphic identity playfully breaks the grid of a strict and highly necessary information hierarchy of a mindmap about manifestos, presented as a street exhibtion and a series of talks.

Bram de Vos is a designer who builds bridges between industrial systems today, and the abstract ideas of the future. For this he needed an identity which reflectes his humanistic, future-foreward yet hands on approach.

Due to his borad portfolio of systems desgins, an identity was created to reflect his intersperced body of work based on an archival system.

A website which interconnects all projects allowing for an infinate expansion to his web of work while keeping it structured.

An imagery system also creates a cohesive facade to his projects, while highlighting practical information such as geographical locations– integral to his work.

Finally all printed matter, such as business cards, maintain the sustainale ethos of Brams work by encorporating multi-functionality such as having a ruler along the edge.
VILJANDI FOLK FESTIVAL
identity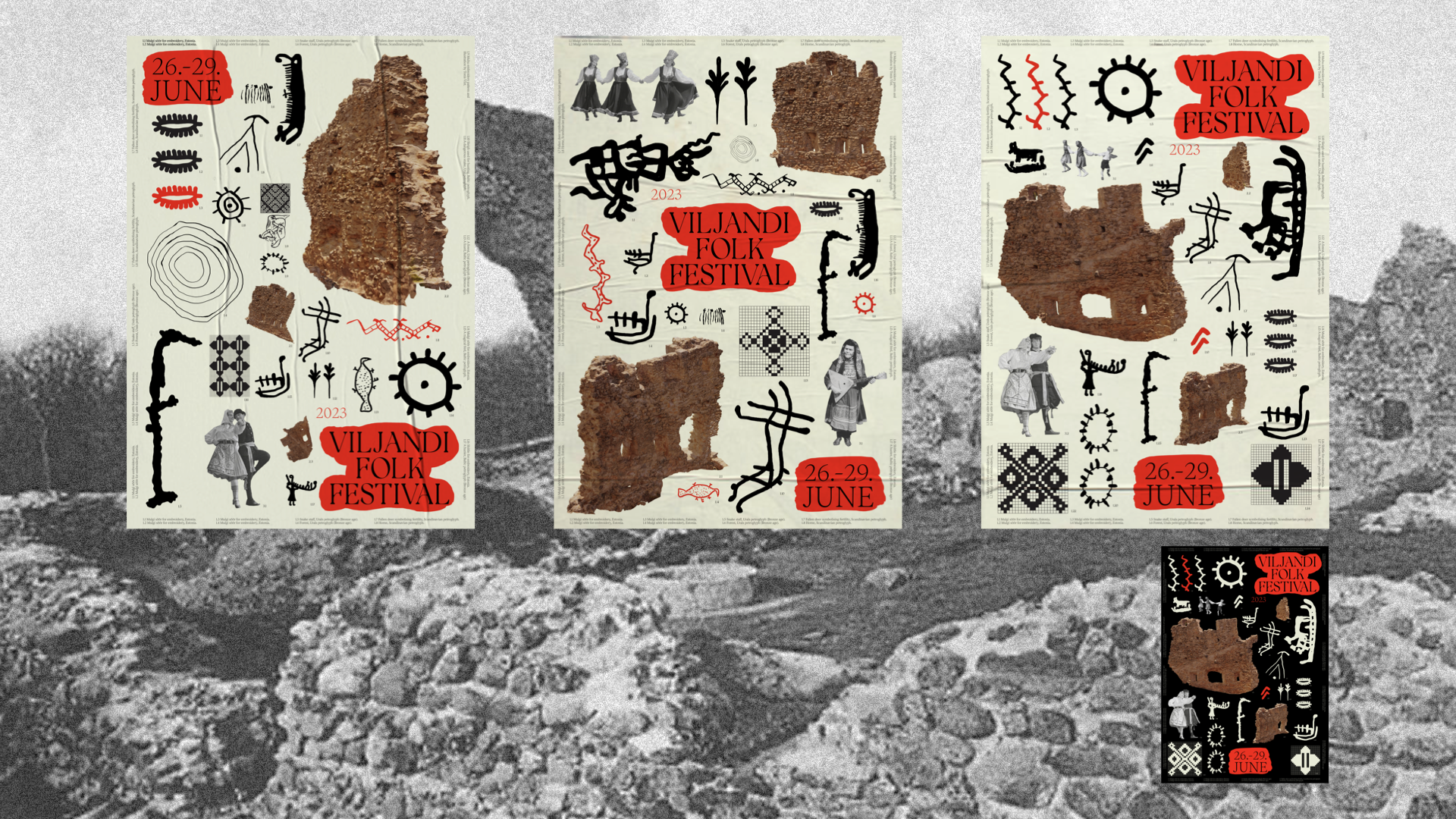 Inspried by Estonias close relation to peagan symbols and traditions, as well as the old castle grounds where the festival takes place, this idenity embraces both young and old to celebreate the rich cultural herietage of Estonian folk music.

Additionally, the entire identiy is based on a referantial system, wherein which each symbol can be traced back to its origin, making the posters and merch almost like a mini-museum informing and educating all.


MELTING MYSTICAL CREATURE DOING YOUR JOB, CONTEMPORARY BACKGROUND, UTLRA HIGH DETAILED 3D REDNER, MISTY COLORS
editorial, AI graphics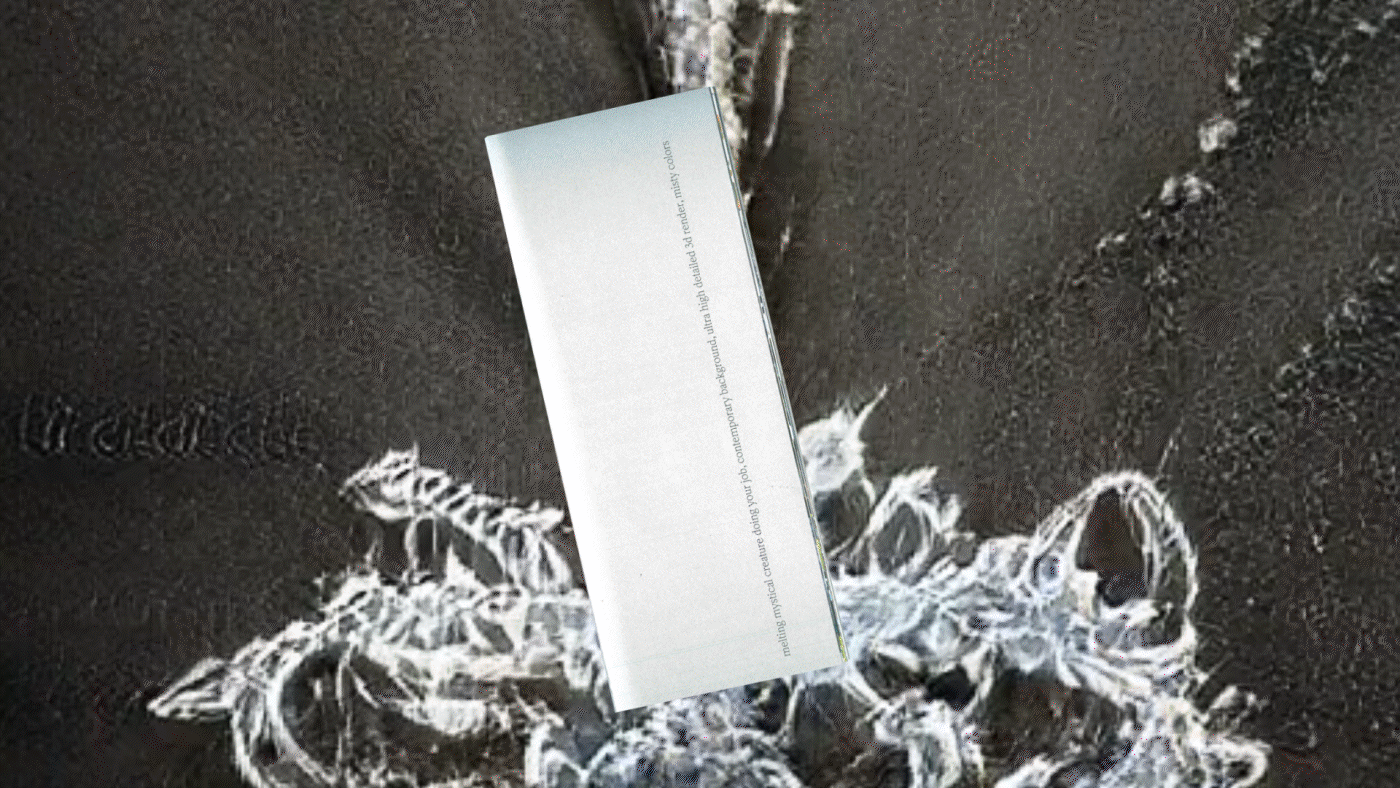 In 2020 Estonia announced the launch of Estonia's National Artifical Intelligence Strategy or Kratt Strategy programme. This panel of experts and advisors is to advocate and guide the nation and its policy makers regarding the use of AI.

The government named the law after an infamous character from Estonian folk-lore: Kratt. This creature, created by selling ones soul to the devil is made from odds and ends lying around. Its only aim in life– to serve its master. If no work is to be found, it will kill you.

The publication reimagines the novel Rehepapp by Andres Kivirähk in modern times through AI-generated images and experpts from the novel featuring Kratt. The cover, however, reveals that in order to create the 12 final images selected for the publication, 1323 were generated.

Not only does this project explore the capabilities of AI image genreration in 2023, but it also attepts to question the ethics of image generation in general. What is the role of the graphic designer in this project, and what is the value of an image when it is so "cheap" to generate them?

Text taken from Rehepapp by Andres Kivirähk.
Translated by artificial intelligence software Beeple and by human being Kaiu Meiner.

Text taken from Estonia's National Artificial Intelligence Strategy or Kratt Strategy 2022-2023 by The Estonian Ministry of Economic Affairs and Communications.

Images generated using Dall-e by Open AI.