My approach to design is an investigative one– asking questions of how things came to be, and how we could grow from where we are now? Working most with identity systems, animation and illustration, I aim to not only create eye-catching graphics but also to educate and stimulate discussions around the visuals.
SNOWDROP
3D graphics, illustration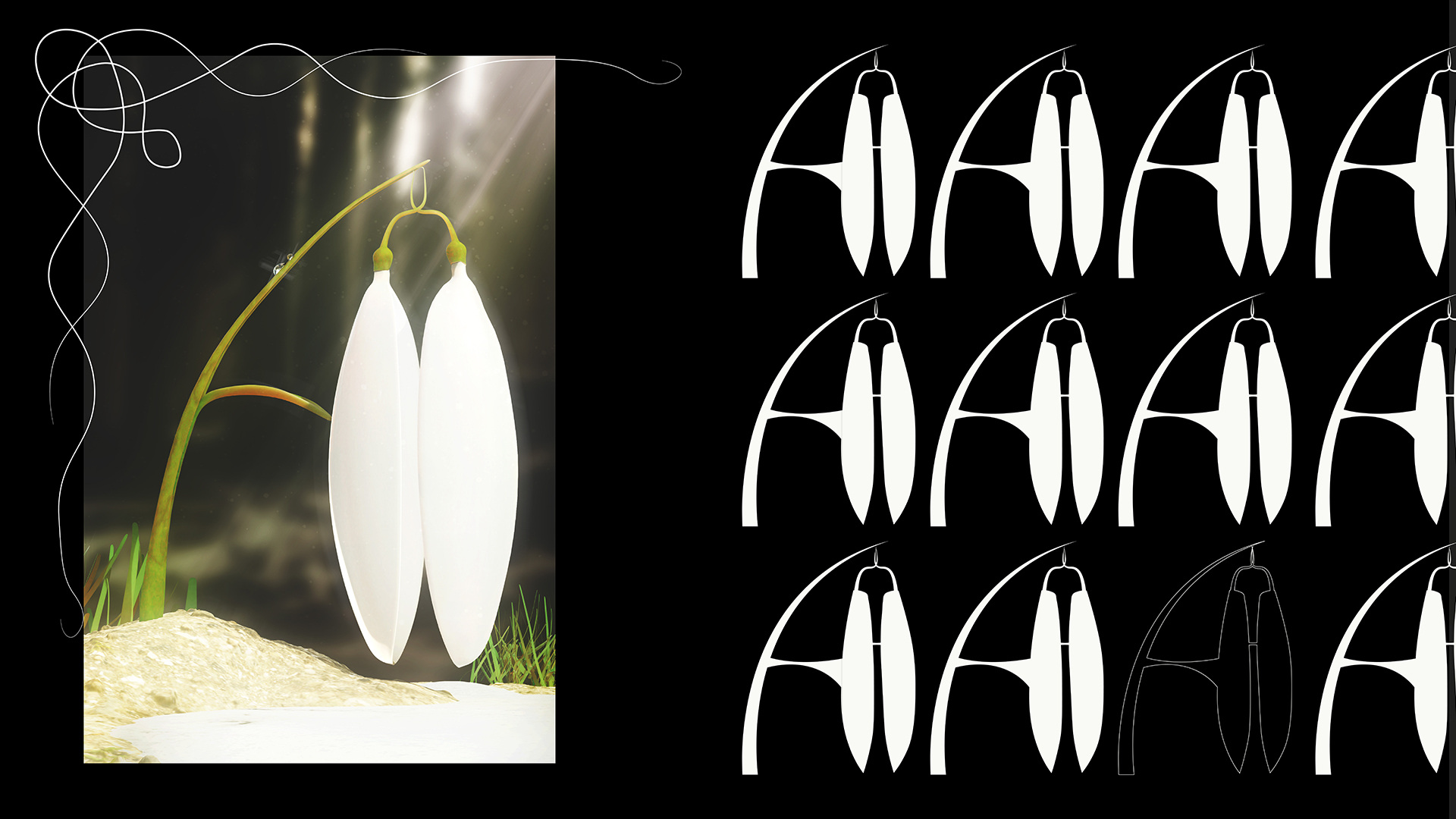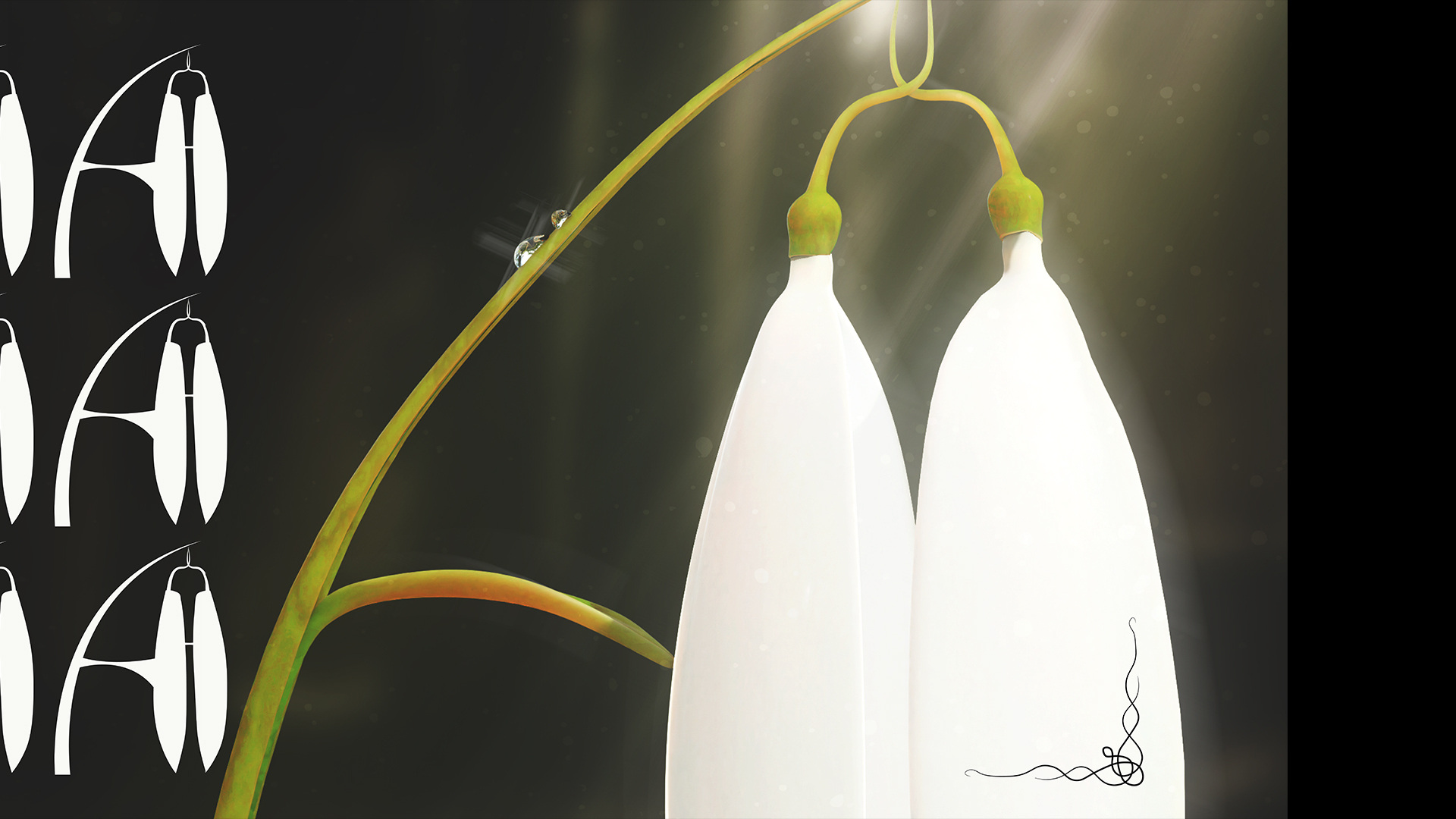 A typographic experiment expressing itself with 3D graphics.